BestChampagne hosted its very first Champagne Master Class and Tasting in Paris on July 17th 2014! The class addressed English-speaking champagne lovers who wanted to learn more about champagne wines and how to choose and appreciate champagne at its best, while having fun, sipping great champagnes and taste some of the finest "champagne" food.
[meteor_slideshow slideshow="tasting-paris"]
BestChampagne is proud to partner with "Aux Arts, etc … ", a creative space that reinvent the Café – Art Galerie concept. This parisian new 'place to be' is located in the center of Paris, facing the majestic cathedral Notre Dame, at the Rive Gauche.
Aux Arts etc…, a meeting place where you can discover original art while you receive a complete and entertaining champagne class, savoring and exploring superior champagnes.
For this first event, BestChampagne partnered with the prestigious Champagne Drappier, a 200 years old House whose wines are appreciated and acclaimed in 83 countries around the globe and in France, of course.
The tastings are highly interactive, entertaining and educational and cover the following:
•Champagne region and crus
•Champagne production process
•Champagne grapes and aromas
•Champagne tasting: eye, nose, mouth
•Champagne serving: opening and pouring
•About each house and champagne tasted
•Champagne & food: tasting and matching
5 different Drappier champagnes have been served together with savoury tapas tailored to best match with champagne.
Check what those who already participated to BestChampagne Master Classes have to say:
"I have always loved drinking champagne but never taken the time to learn about it in the way that I have about wine. This experience really opened my eyes to the work and time that goes into making this product. BestChampagne lead us through the steps from A-Z about how champagne is made, the artistry that goes into creating this product, as well as opening the bottle with ease and tasting it in a way that you learn to appreciate the differences in each kind. I had a beautiful evening looking out onto Notre Dame and discovering the simple nuances between each glass as well as with what to serve it with when having guests in your own home. Can't wait to do it again!"
Janelle Watters-Oliel, Owner Big Apple Yoga, Paris
"The champagne Master Class organized by BestChampagne in Paris at Aux Arts Etc…was loads of fun and very interesting. It gave me a chance to learn a lot more than what I know about champagne, although I drink it on a regular basis, and about the Drappier House that was showcased. In fact I was positively surprised by this house and particularly by their rosé and Brut NV Carte D'Or which were simply great! All in all it was a lovely event where I met with other champagne aficionados, drunk plenty of very good champagne and enjoined great finger food while building up on my champagne knowledge. I will definitely participate to the next one BestChampagne will host in Paris or Moscow."
Diana Viola, Director Focus Group, Paris
"an insightful and entertaining evening for both the expert and novice" (*****)
Aman Kang, Paris
"What a wonderful experience it was to recently attend a champagne tasting with BestChamapagne in Bali! I have been to a number of wine tasting before that included champagne but they weren't half as informative or enjoyable. I learnt deal about how champagne is produced and the variety of grapes used by various houses, how to identify their distinct aromas and of course how to properly taste and appreciate any champagne. Also I realized champagne is not just for enjoying before dining but how delicious it is to pair with a range of cuisine throughout a meal. I would thoroughly recommend this experience to anyone who wants to raise their level of understanding and appreciation of fine champagne, or even just wants to have a fun time out with friends enjoying the finer things in life because the champagnes we tasted were excellent by the way!"
Chelsea Rostill – Huntley, Owner Surf Goddess Retreats, Bali
"I did together with several friends a champagne testing organized by BestChampagne at the restaurant Petitenget in Bali, not only we all had a great fun and plenty of laugh but I actually realized I didn't know much about Champagne, shame on me since I am French! Well, thanks to BestChampagne I am less ignorant about my own country pride! We were delivered a great deal of information in a very entertaining way which made the whole evening a really great experience. Thank you and looking forward to see you again back in Bali and share some fine bubbles together again!"
Stephane Varennes, Face2Face Photo Engraving & My Villa Management, Bali
"Thank you for the champagne class, I was expecting another boring explanation like others, and was so surprised that this class is so different, so entertaining and yet informative for the beginner like me, in short time we learned so much in a fun way, including how to open a bottle without the pop ! And the history about each House while sipping and enjoying it. So looking forward to another event that you can host in Bali."
Fitri Supardi, Villa Rental, Bali
"Thanks so much for hosting a fantastic Champagne evening at Metis. You steered the evening perfectly, tailoring the educational part to your audience, interacting with everyone so well, and combining it with fun flair and fine food! I thoroughly enjoyed myself, and look forward to the next event you are able to host!"
ROHAN MCKENNA, OWNER PRIMAFIT, INDONESIA
About BestChampagne
BestChampagne.fr independently selects and explains the very best champagne houses, to let consumers appreciate their unique style and their commitment to produce the very best sparkling wines in the world. BestChampagne.fr is the guarantee that the champagnes selected and explained are of consistent quality and good, when not great, to buy with confidence and to experience a great time. https://www.bestchampagne.net/about
About Aux Arts etc…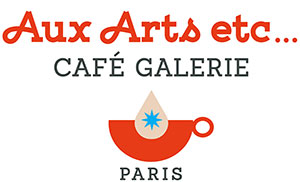 Aux Arts etc… Café and Art Gallery is the result of the passion of Spanish art photographer Beatriz Ronzero and Serbian-Montenegrian fine art painter Aleksander Ivanko.
Ronzero recently moved to Paris from Chicago where she lived and developed her career during the last seven years. She came into the gallery and meet Ivanko. Both artist shared the same passion for art as a condition of change and exploration. Six months later they co-founded Aux Arts etc… a playful space where art and coffee blend together.
Today Aux Arts etc… is a creative and dynamic art space where you can exchange ideas, listen to music and read books while tasting rich and intense coffees accompanied by home made desserts or a flute of great champagne with savoury snaks.
Café Galerie AUX ARTS ETC …15 Quai de Montebello, Paris 75005. +33 (0)6 34 57 08 26
https://www.facebook.com/pages/Caf%C3%A9-Galerie-Aux-Arts-etc/1415186655425822
About Drappier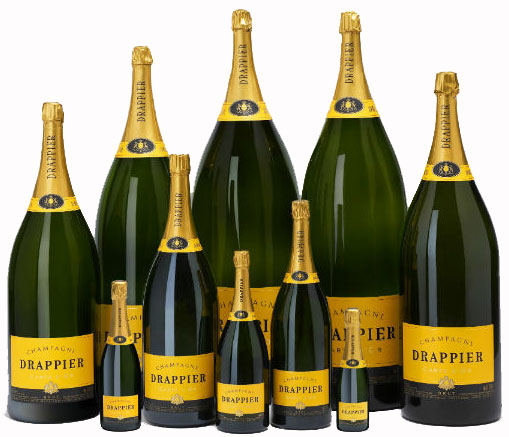 Based in Urville in the Aube Champagne region, Drappier is among the finest champagne producers. This acclaimed House is so for a number of reasons, from the use of natural slow wine making which entails environmental-friendly processes and limited use of sulphites, to the limited addition of sugar in the blends ,resulting in a wide range of champagnes characterize by assertive, elegant, fresh and dry style.
Click to learn more about the beautiful Drappier House or read BestChampagne exclusive interview with his charismatic President, Michel Drappier.