Champagne's capital Épernay and Italy's capital of ham and parmesan, Parma, are jointly organizing the very first wine and food event to showcase their exceptional products in Epernay on Friday 8th and Saturday 9th June 2018.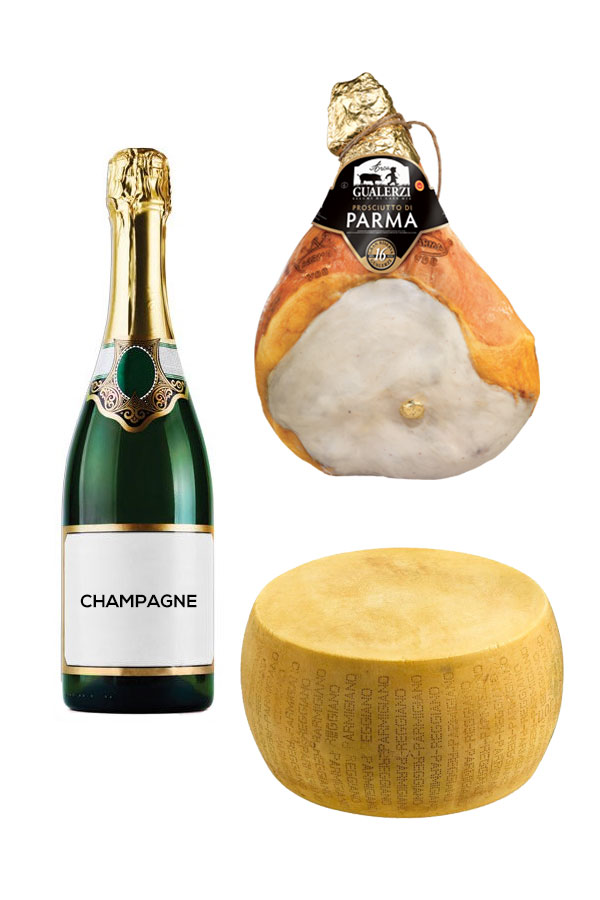 Dubbed "Villes gourmandes d'exception" ("Exceptional gourmet cities"), the event is the brainchild of Franck Leroy et Federico Pizzarotti, mayors of Epernay and Parma, to celebrate the gastronomic products of their territories and showcase their incredible complementarity.
Both cities are recognized by the UNESCO for their relevance: Parma is a member of the network of "Creative City of Gastronomy" as ambassador of the Italian excellence in this field, while Epernay has received the prestigious status of status of World Heritage site.
The first edition of the event will take place over 2 days and will be structured in 3 different parts.
On Friday 8th June in the afternoon, vertical tastings of champagne, Parma ham, and Parmesan cheese will be organized in the cellars of several Champagne Houses in the iconic avenue de Champagne, in the heart of Epernay.
They will be reserved to journalists of French and Italian media and will be carried out by oenologist and Italian ham and cheese producers.
On Friday 8th June in the evening, a gala dinner will be hosted in the city hall, showcasing exceptional food and wine pairings under the creative work of top chefs from Champagne and Parma, namely Arnaud Lallement and Patrick Michelon, and Terry Giaccomello and Giancarlo Tavani.
The dinner is open to the public upon reservation (170 € net per person).
Finally, on Saturday 9th June in the morning, from 8 am to 12 pm, the Italian producers will be at Epernay's central market (Halle Saint-Thibault) to provide free tastings of Parma ham and Parmesan cheese.
For further details and dinner reservations contact +33 6 45 03 57 23 jbduteurtre@gmail.com.