Tag
Jacquesson
Browsing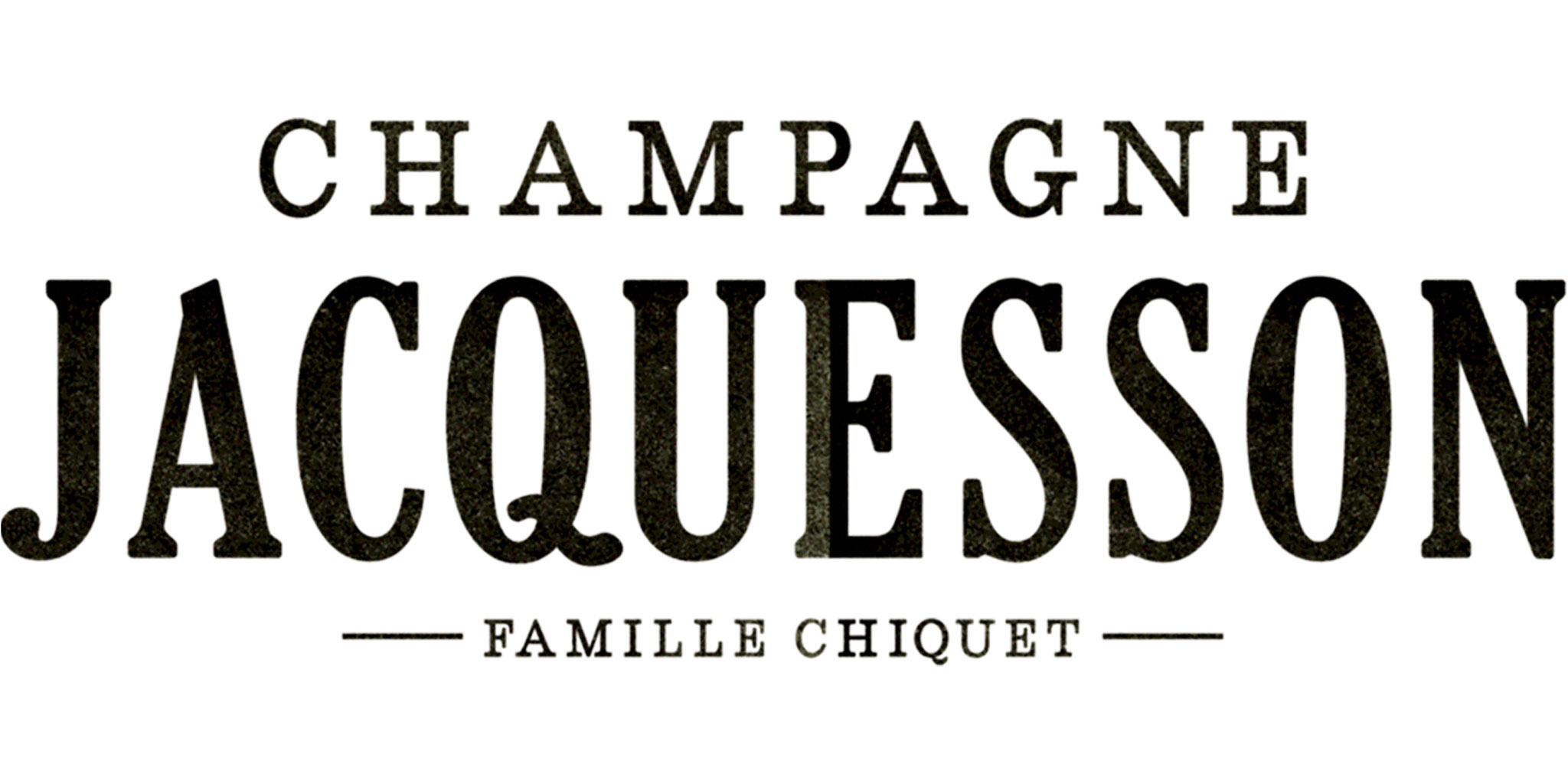 Based in its manor in Dizy, next to Epernay, Jacquesson is a household name among boutique Champagne houses, and a beautiful expression of great terroirs combined with attentive viticulture for maximum taste. Although it is an old house, its current spirit if that of its latest owners, the Chiquets, a family of vine growers with their idea of champagne and taste, resulting in an atypical approach to the making of brut non-vintage, and wines of great personality.
History
Father and son Claude and Memmie Jacquesson founded Jacquesson & Fils in 1798, toward the end of the French Revolution. They bought their first parcel in Châlons-sur-Marne (now Chalôns-en-Champagne), where they also dig their cellars. The fame of the house grew following the rumor that it was the favorite of Napoleon, who honored the house with a gold medal for its fine cellars.
Memmie's son, Adolph, succeeded in the family business in 1835. He ensured the dynamic growth of the house adopting the latest winemaking techniques to improve the still imperfect champagne production process. With the help of Dr. Jules Guyot, a physician and agronomist best known for his works in viticulture, he carried out the planting of vines in rows rather than en foule (randomly). Also, he worked with pharmacist Jean-Baptiste François to develop a process for measuring the sugar density in liquids, hence dramatically reducing the rate of bottle exploding because of the lack of control over the amount of carbon dioxide produced by the fermenting sugar. In 1844, he invented the plaque de muselet, the metal caps over the cork held by wire for holding down the cork.
In line with the trend at the time to erect magnificent estates to showcase the success of the Champagne houses and to welcome their elite clientele, Eugène Jacquesson, Adolph's son, built in 1863, Château de Jacquesson, a beautiful castle in Châlons. In 1867, annual sales of Jacquesson reached 1 million.
At his death in 1876, Adolphe had no direct heirs, as his two sons Eugène and Ernest died before him. A period of decline followed, with the descendants ceasing to continue the family business and ownership changing hands several times until 1974 when Jean Chiquet, a vine grower and champagne trader in Dizy, bought the brand to revive it.
His two sons, Jean-Hervé and Laurent, respectively joined the house in 1978 and in 1985. When they took over from their father years later, they wanted to innovate and refocused all their effort in the vineyard to produce the best grapes possible and to break from the champagne tradition of producing the same brut non-vintage champagne year after year. Their approach paid off and Jacquesson, with its champagnes of unusual richness and inconsistent profile, is again among the top names in Champagne.
Vineyard and Production
The house produces around 350,000 bottles per year. It source 80% of the grapes from its 28 ha and the rest from selected vine growers in the same villages where they have their vineyards, concentrated in the Vallée de la Marne and Côte des Blancs: Avize, Chouilly and Oiry in the grands crus and Dizy, Hautvillers, Cumières and Mareuil-sur-Aÿ in the premiers crus. To buy grapes from other vine growers, the Chiquets have acquired the NM status. But they remain growers in their soul, and this is reflected by the fact that for them, champagne is all about terroir and attentive viticulture, with total conversion to de facto organic farming and reduced yields for maximum quality and taste in the grapes. Also, common to many top growers, winemaking takes place in oak barrels, followed by batonnage, but with no cold stabilization, no filtering, no fining, and extensive bottle aging and minimal dosage.
Style
There isn't a Jacquesson style, as opposed to any other Champagne houses. Jean-Hervé and Laurent stopped trying to produce the same brut non-vintage champagne year after year, and just focus on the best blend they can make with the base wines of each year. You could look at it like vintage champagne, but it actually includes large amounts of reserve wines. Today, Jean-Hervé says that the Jacquesson style is that of the Chiquets, of what they like. Their brut, made with all the three Champagne grape varieties, is very generous yet fresh. But I noticed that its profile varies quite a lot from year to year, so it is hard to pinpoint a recurrent thread, if not an underlying generosity connected to the personality of the Chiquets and expressed with a clearly oxidative style. I had a confirmation when I recently had the chance to taste their 1997 Vintage. I found it very large, fresh and delicious, with so much taste, but the oxidative notes were more intense compared to most champagnes of such age.
Wines
http://www.champagnejacquesson.com
The brut non-vintage doesn't have a name, but rather a number. When the Chiquet brothers stopped "repeating" their BSA with the wines of 2000, they renamed it Cuvée 728, being the 728th blend created in the house's history. I have tasted several editions, but the one that I prefer and find it most representative of the strong personality of the Chiquets, is 735, based on the 2007 vintage, with 31% reserve wines. The current edition is 742, based on the 2014 harvest, proving that long aging is also a component in the extra taste in their champagnes. They also produce single-parcel champagnes from grands crus–two blanc de blancs, a blanc de noirs, and a rosé blanc de noirs¬–and a multi-crus vintage. They also release late disgorged champagnes under the designation DT–Dégorgement Tardif. All of their champagnes are extra brut or brut nature.