Each year the historic Champagne house KRUG matches its iconic Grande Cuvée with the culinary creations of some the best chefs, which revolve around an extraordinary and versatile single ingredient. This year the House focuses on the mushroom.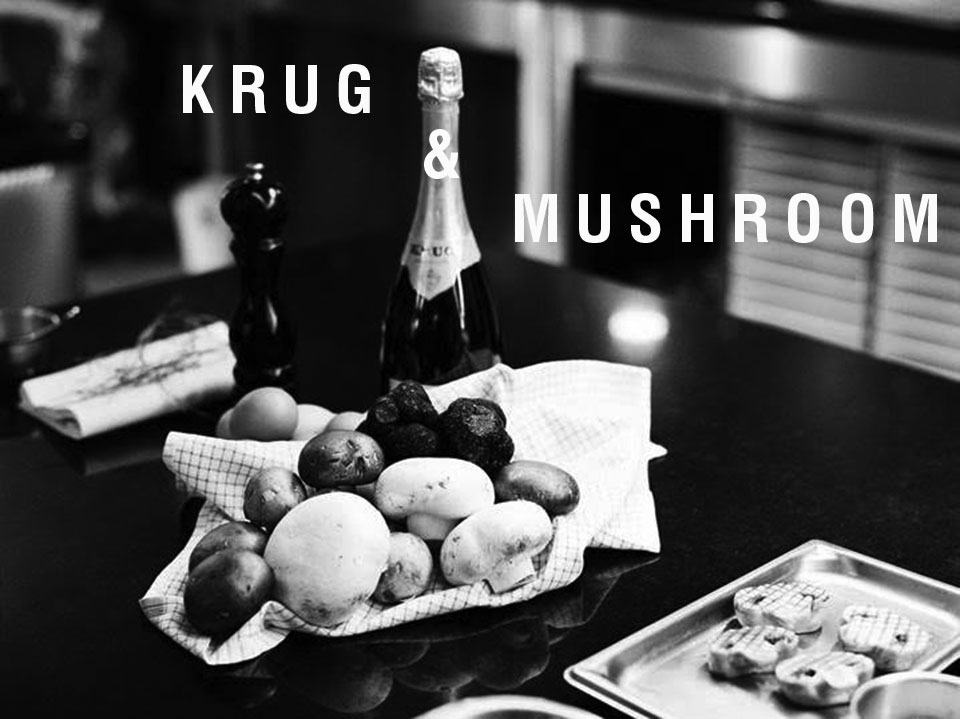 Until December 2017 the mushroom is included in the receipts of some of the best chefs throughout France that are presenting this ingredient in different ways according to the inspirations and techniques used, and are pairing it with Krug Grande Cuvée champagne.
The restaurants and hotels that are taking part to this initiative are:
· Neige d'été, 12 Rue de l'Amiral Roussin, 75015 Paris
· Les Tablettes de Jean Louis Nomicos, 16 Avenue Bugeaud, 75016 Paris
· Pierre Gagnaire, 6 Rue Balzac, 75008 Paris
· Jean Francois Piège Le Grand Restaurant, 7 Rue d'Aguesseau, 75008 Paris
· David Toutain, 29 Rue Surcouf, 75007 Paris
· Hôtel de Crillon, 10 Place de la Concorde, 75008 Paris
· Royal Monceau, 37 Avenue Hoche, 75008 Paris
· Shangri La, 10 Avenue d'Iéna, 75116 Paris
· Mandarin Oriental, 251 Rue Saint Honoré, 75001 Paris
· Hôtel Burgundy, 6-8 Rue Duphot, 75001 Paris
· Hôtel Disneyland, Rue de la Marnière, 77700 Chessy
· Hôtel Thoumieux, 79 Rue Saint-Dominique, 75007 Paris
· Hôtel Lancaster, 7 Rue de Berri, 75008 Paris
· Les jardins d'Epicure, 16 Grande Rue, 95710 Bray et Lû
· Trianon Palace, 1 Boulevard de la Reine, 78000 Versailles
· Cave Legrand, 1 Rue de la Banque, 75002 Paris
· Le Mori Venice Bar, 2 Rue du 4 Septembre, 75002 Paris
· Le Chabichou, Rue des Chenus, 73120 Saint-Bon-Tarentaise (December 2017 only)
· Le 1947, Rue du Jardin Alpin, 73120 Saint-Bon-Tarentaise (December 2017 only)
If you want to learn more about the Champagne terroir and production process, and about the best Champagne houses and wines, check out my new Champagne Guide on Amazon.