According to preliminary figures by the Comité Interprofessionnel du Vin de Champagne (CIVC), champagne shipments worldwide will reach at least 307 million bottles 2014.
This represent a 1% increase by volume compared with 2013 with its 305 million bottles.
Under current agreements relating to the yield for 2014 harvest, the Champagne growers and houses set a figure of 400 kilos/hectare to be released from the reserve, leaving open the possibility of increasing this to 500 kg/ha if sales exceeded 307 million bottles by the end of the year.
According to CIVC preliminary findings, 2014 annual turnover totalised EUR 4.5 billion, which constitutes the second best performance in the Champagne region's history after 2007 with 338 million bottles and a total turnover of EUR 4.56 billion.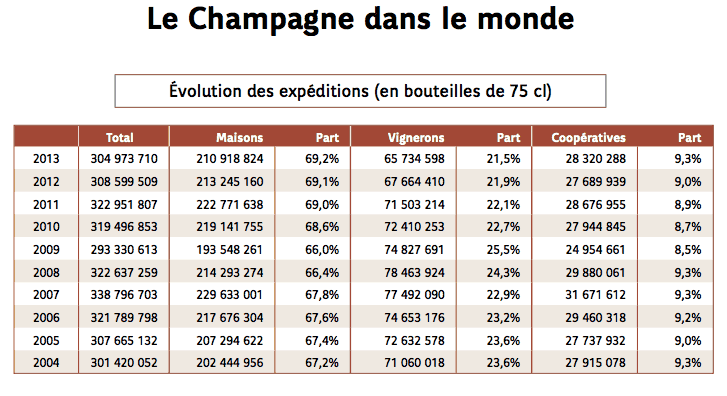 If you want to learn more about the Champagne terroir and production process, and about the best Champagne houses and wines, check out our extensive Champagne Guide on Amazon.